WHO WE ARE
Since 2003, hundreds of volunteers have spent thousands of hours working to make the Endorphin Power Company one of Albuquerque's most respected and admired non-profit organizations in the field of addiction recovery.
WHAT WE DO
We provide single occupancy, transitional housing for people experiencing homelessness as a result of substance abuse. We provide a safe, clean and sober living environment where people become part of a healthy community and are encouraged to set and reach goals.
Meet Our Team
EVENTS
Every month, our calendar is packed with events, some ongoing and others one-time experiences.
Come join the fun
Our mission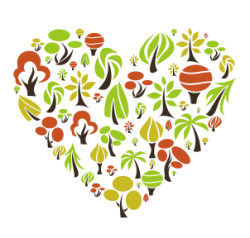 We at the Endorphin Power Company see substance abuse and homelessness as both an individual and social problem. Our goal is to address that problem on both levels at once. We want to contribute to the greater good of local and global communities by promoting the benefits of healthy-living, healthy connections and environmental consciousness.
We seek to cultivate an environment in which individuals and communities foster health, happiness, and awareness through the "Four Pillars" of education, exercise, community and service to others.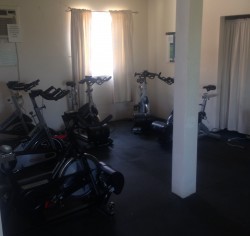 Our gym also has energy generating, stationary bikes. These are in keeping with our mission to be energy conscious.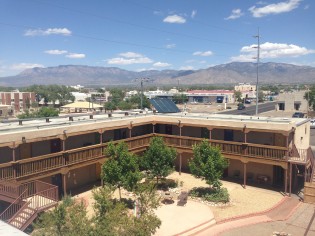 The water in our residential program is heated by the sun. Our solar panels are a part of our mission to remain energy conscious.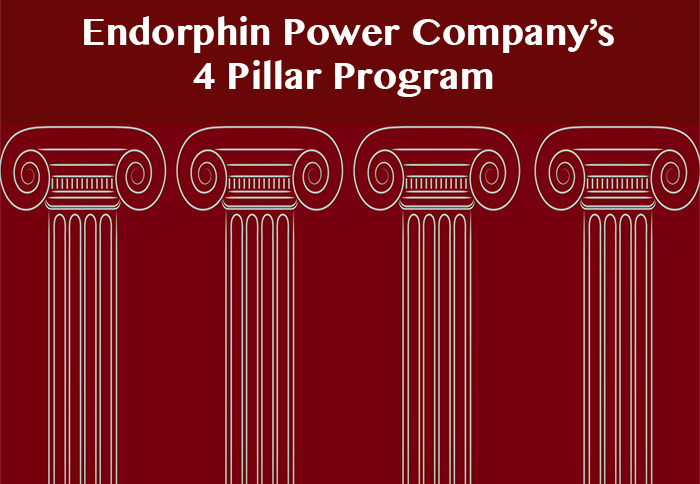 Program Details
The Endorphin Power Company's Four-Pillar Program is designed to span twelve months. EPC's residents may choose to work other recovery programs concurrently, but residents' first priority is to the Four Pillars.
READ MORE
Recovery is not merely about giving up bad habits; it is about developing new lifestyles, new friends, and new interests. At EPC you will learn skills and acquire useful tools to help you gain control of your internal and external lives, and to become a productive citizens and community member who does more than just stay clean and sober.

At EPC we assume residents willingly participate in EPC's program because they have chosen to be here. Residents should recognize that living at EPC presents a unique opportunity to live in an environment that actively supports their efforts to develop good lifelong habits. Spending a minimum of 30 minutes a day on each pillar amounts to 2–hour per day investment towards a healthier, more meaningful life. That should leave plenty of time for work, chores, other meetings, recreation and sleep.

EDUCATION: The act of prices of acquiring knowledge, increasing powers of reasons improving judgment and developing maturity.

You are expected to spend a minimum of 30 minutes per day on education.

Examples include attending school classes, working on your GED, reading a book, researching a topic on the Internet; basically any intellectual activity where you are thinking about something other than yourself. (Any staff member can recommend books and offer suggestions.) NOTE: The endeavor should be separate and apart from your 12-step work you are in a 12-step program) because the goal is for you to cultivate interests and connect to others facets of life, and not to just focus on you as a person with an addiction

EXERCISE: Regular and sustained physical exertion to improve and maintain health and to increase skill and strength.

You are expected to spend a minimum of 30 min exercising in the gym- or 30 minutes of other sustained exercise – at least five (5) days per week.

It takes at least 20 minutes to begin producing endorphins! You'll be amazed; the human body responds quickly to regular exercise! ( If you need assistance beginning a program, as a fellow resident for guidance or contact a staff member to find someone to work with you.) On the two days you're not in the gym or exercising, you are encouraged to engage in other physical activity that brings you joy – jogging, hiking, climbing, biking, walking, etc.

COMMUNITY: A social group whose members resides within a specific locality and/ or  has a common bond or interest.

You are expected to spend a minimum of 30 minutes per day involved in EPC's community.

(This should be separate and apart from any 12-step meeting you attend.) This could be as simple as talking with another resident in the courtyard, cooking or eating a meal together, playing ping pong, working on a project, attending an EPC class, etc. The purpose of this pillar is to be encouraged with – and to get to know – those you live with so you may forge healthy and meaningful relationships that will continue beyond your time at EPC. It is an opportunity to practice your community skills while interacting with friends, fellow residents, and even with those you may not get along with that well.

SERVICE: Helpful acts done by persons or groups that benefit others with our any expectation of personal reward or payment.

You are expected to spend a minimum of 3 hours per week involved in service activities.

Service work may be performed as on activity or in increments. Examples include: painting, tutoring, or cultivating a garden; doing extra chore at EPC, volunteering at a school or other non-profit organization, etc. (The Program Director or other staff members can offer suggestions.) NOTE: Over the years since the Four-Pillar Program was introduced at EPC, this pillar has been the most challenging for the residents. It may take time to willingly incorporate – doing for others into your daily or weekly schedule.
Many dedicated volunteers and community partners built the Endorphin Power Company. Volunteerism is still a huge part of what we do and how we continue to operate. It is with this spirit that we hope to continue to be a pillar in our community and beyond. To get involved in any way, please give us a call or email us at info@endorphinpower.org. The options are endless. We want eager and encouraging volunteers to provide any type of creativity or service … read more
EPC has a busy year of fundraising and other fun events planned. Add them to your calendar now to be sure to join us, and don't forget to ask about sponsorship opportunities! Bowling Event in May 2023, Comedy Benefit in Late Summer, Block Party on Sep. 30th, and an ART Benefit on Dec. 2nd!