---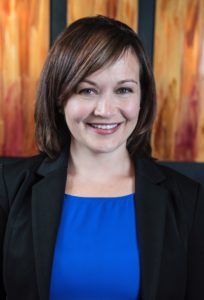 Jennifer Gibbs
Board Chair
Jennifer grew up in Western Kansas and moved to Albuquerque in 2001. She graduated from University of New Mexico and University of Phoenix with degrees in computer aided drafting, business administration, and healthcare administration.
Jennifer has worked in healthcare for over 20 years. She is currently the Executive Director at Rehabilitation Partners, a private physician practice. As a healthcare leader, Jennifer recognizes numerous public health issues and has chosen to focus on the substance abuse epidemic.
In her spare time Jennifer likes to hike, golf, and spend time with family and friends. Jennifer has one daughter, BrieOnna.
---

Anthony Charrette
Vice Chair
Anthony 'Tony' Charrette joined EPC in 2014 through his affiliation with the Haunted Scarecrow – a local, non-profit haunted house in which EPC is the primary benefactor. After growing up in southern Arizona, he spent the first eight years of his Air Force career in Albuquerque, where he started a family before moving on to Holland and Missouri. Tony currently works as a contractor in the Kirtland AFB Office of Emergency Management, a job that let him move back to the high desert of the Duke city in 2012. You can usually find him taking notes and asking questions, trying to learn as much as he can about the place he calls home.
---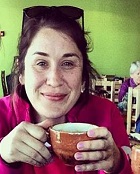 Annemarie Madaras, LMHC
Secretary
Annemarie is a long time resident of Albuquerque, graduate of UNM, and is currently pursuing a Master of Arts in Counseling at New Mexico Highlands University. Before coming to Endorphin Power Company, Annemarie had worked with children and families in our community and in Seattle, WA for thirteen years.
She is especially interested in infant mental health and addictions. Annemarie loves spending time with her friends and family, especially her nieces and nephews.
---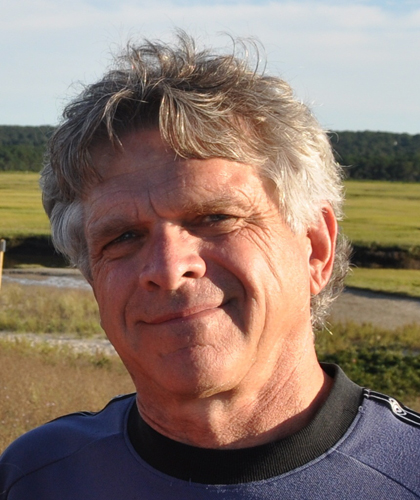 Steve Hoberg
Treasurer
After growing up in the Chicago area, Steve attended Northern Arizona University receiving a B. S. degree in Biological Sciences and later received an MBA from the University of Arizona. Moving to Atlanta, Steve worked both in corporate finance and management consulting before returning to the Southwest. Steve then started Glass Rite, a company that manufactured and installed high efficiency windows in Albuquerque. Retiring from Glass Rite in 2011, Steve has since worked for several social enterprises both in New Mexico and in India and continues also as a business consultant and a contractor.
---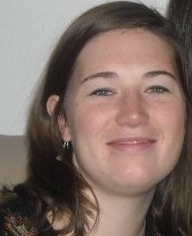 Debbie Ruiz
Debbie is a graduate of the University of New Mexico and is currently a registered nurse in the Albuquerque community. She spent over 6 years working at the University preparing grant proposals and managing project budgets for several departments.
She was born and raised in Albuquerque, and moved to San Antonio with her family for a brief period. She is thrilled to be back in her Albuquerque community promoting change and happiness in other people's lives.
---
Michael Chesley is currently an agency owner for Farm Bureau Financial Services in Albuquerque, New Mexico. A graduate of the University of Nevada, Las Vegas he enjoyed a 25 year career in the hospitality industry with Hyatt Hotels and Resorts, Holiday Inn, Hilton and Marriott International holding various executive positions in the rooms, food and beverage, and sales departments . Michael was a hotel General Manager for more than 10 years. After leaving Marriott International, he opened his own critically acclaimed restaurant in Albuquerque's Nob Hill area. Michael was named Restaurateur of the year in 2005 by the New Mexico Restaurant Association. Michael's other positions of note are Chairman of the Board of the Albuquerque Convention and Visitors Bureau in 2003 and past president of the Land of Enchantment Branch of the International Foodservice Executives Association. Residing in Albuquerque for over 20 years, he is married and the father to two children ages 14 & 11.
---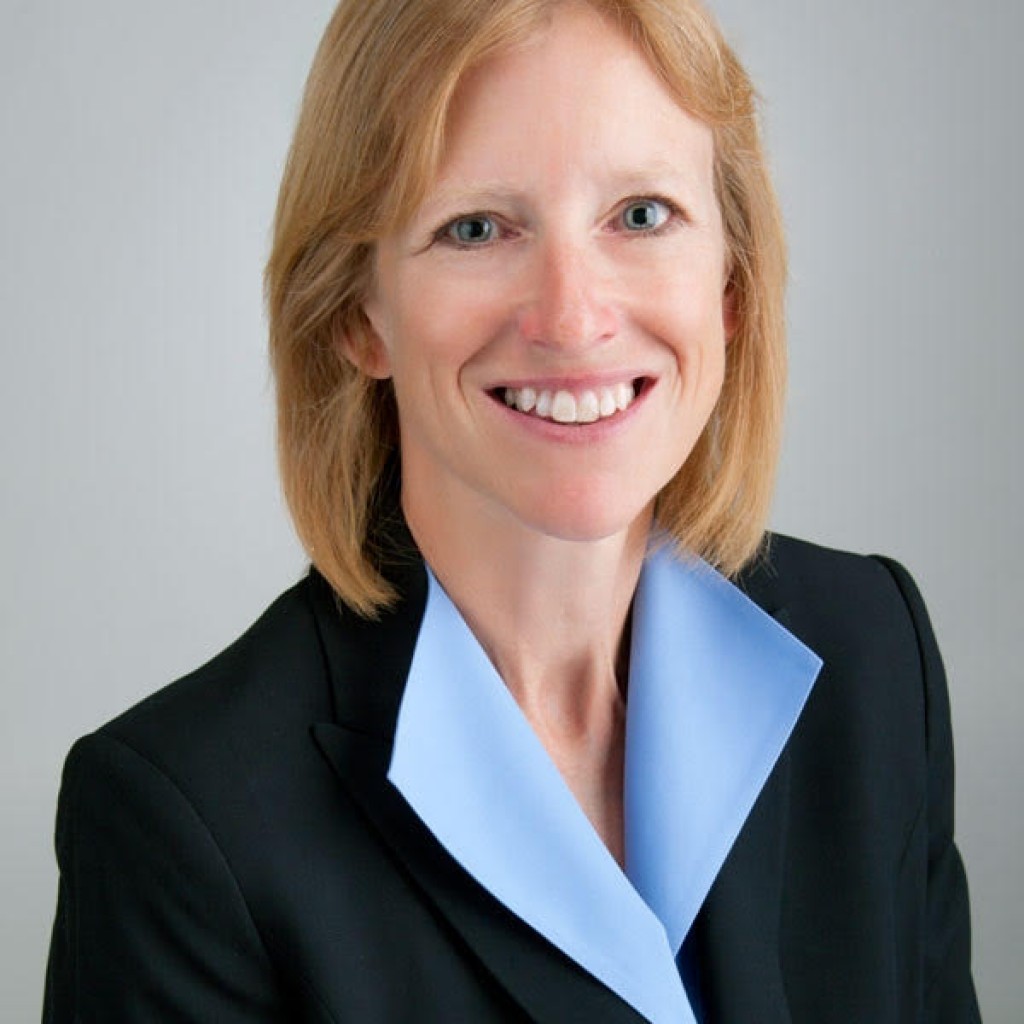 Jayne McCormick, MD
Jayne is a general surgeon as well as a hospice and palliative care physician. A job opportunity along with a love for "wide open spaces" brought her to New Mexico 5 years ago. As a chief medical officer of a large local healthcare system, she has seen the devastation caused by drug and alcohol addiction at a system, community and individual level. Jayne is an avid runner and hiker. She is a strong believer that physical fitness provides a means to strengthen and recover both physical and mental health. To fulfill her need to give back, she joined the EPC team because they follow a mission and demonstrate values that resonate with her own.
---
I am a native New Mexican and graduate of the University of New Mexico. My professional career started in Phoenix, Arizona as a commercial and industrial lighting representative. After five years I moved back to Albuquerque to be closer to family and friends. After 20 years, I was able to retire from the lighting industry and focus on real estate development and management while raising two incredible children. My wife, Kristi, and I have been affected by family members and friends that have struggled with addiction. We feel we are in the position in our lives to give back to our community and hopefully make a difference. My involvement in local programs that help Albuquerque' homeless have been an eye-opening experience.  Recovery from addictions is difficult and can be impossible without steady shelter and support. I feel strongly about helping others…especially, those who are struggling but willing to do the necessary work to help themselves. EPC is a good match for my passion and I invite you to learn more about this program.  I believe EPC is making a difference.
---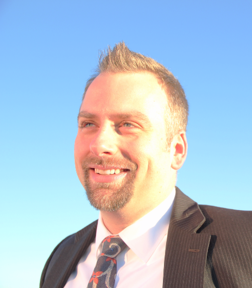 Mark W. Allen, JD
JD, University of Chicago Law School, 2009​​
Managing Editor, University of Chicago Legal Forum.​
BA, University of Chicago, 2003
Mark Allen practices in the areas of commercial law, civil litigation, and bankruptcy.  Prior to founding the Law Office of Mark W. Allen, LLC, Mr. Allen practiced at a boutique commercial litigation and bankruptcy firm in Albuquerque.  Mr. Allen began practicing law at Bryan Cave, LLP in the Chicago office, practicing in the Commercial Litigation, Labor and Employment, and Environmental Groups.
After completing law school, Mr. Allen externed for the Honorable Judge James J. Wechsler of the New Mexico Court of Appeals.  Mr. Allen also worked as an Assistant District Attorney for the Second Judicial District in the Crimes Against Children Division.
---
---
Board Meeting Minutes
**Click the title to download the Word Document