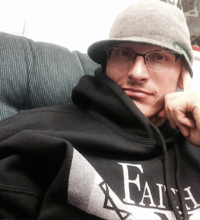 Jeff Holland, LCSW
Executive Director
Jeffrey is a Master's level Clinical Social Worker. He is a native New Mexican and grew up in Albuquerque's International District.
He started volunteering with North Americas 1st syringe exchange program in the mid 90's and has been involved in the substance abuse field, at various levels, for 20+ years. This includes, harm reduction, detox, advocacy, case management, affordable housing, and therapy.
He has been with EPC for over 10 years and has been the Executive Director for over 8 years. He is passionate about helping others and hopes that EPC continues to have a positive impact in the recovery community and Albuquerque in general.
---